Faculty Development Programme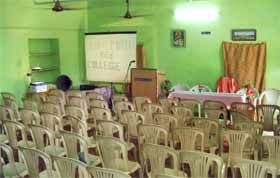 Faculty Development is a critical aspect of the Institute's multi-various activities. Several initiatives are taken to make members of the faculty better equipped academically and research oriented. They are free to take up research programmes, write research paper and participate in seminars. Institute is also contributing in development of faculties by organising Programmes.
Seminars
In its spectrum of activities, besides imparting quality education, We have been organising a series of seminars and workshops covering various comtemporary issues in the field of Education.